Jaw Crusher
Crushers has stationary jaw crusher, portable jaw crusher and mobile jaw crusher (crawler jaw crusher). Jaw crusher (FSK Series) is not only able to be used together with mine-selecting and gravel processing equipments but also be used independently. Jaw crusher is used for Primary crushers and Secondary crushers for crushing all kinds of minerals and rocks.
contact us for inquiries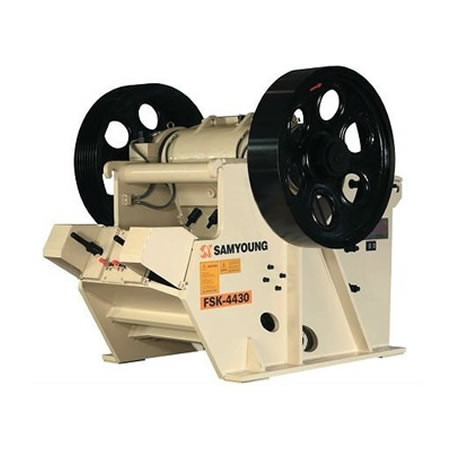 Cone Crusher
Cone crushers have stationary cone crusher and portable cone crusher. Cone crusher (MC Series) is used for crushing ores and rocks, and the advantages are : reliable structure, high efficiency, easy-to-adjust and economical. There are Spring cone crusher and Hydraulic cone crusher. Cone crushers consists of frame, transmission device, hollow eccentric shaft, bowl-shaped bearing, crushing cone, springs and hydraulic pressure station for adjusting discharge opening.
contact us for inquiries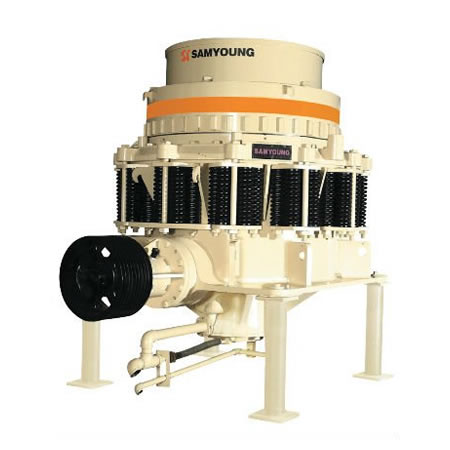 Semi Mobile Crusher
SAMYOUNG PLANT has two types of crushing plant, Stationary crushing plant and Mobile Crushing Plant namely portable crushing plant. Portable Crushing Plant means it can move with wheels by trailer. 
We called it 'Semi-mobile crushing plant' sometimes. Mobile crushing plant is good for using in Road construction jobsite or the place where resource (feeding material) is limited. Usually Mobile crushing plant is available from 50ton/hr crushing plant to 200ton/hr crushing plant capacity, used to use in abroad market, Asia, Africa, Russia & CIS, Latin America..
contact us for inquiries